BOOKING
Ashley Danielle is a lifestyle blogger, published author, Holy Yoga instructor and digital media strategist who travels the country speaking at women & youth empowerment and business events. She now inspires others with her personal story of overcoming her humble upbringing in Alabama by learning how to turn her passions into profit. After seeing the lack of counseling curriculums geared towards women of color, she wrote and published Swimming In Grace: Healing My Heart After An Abortion to be used in the post-abortion healing retreats she co-hosts across the country.
Key speaking topics:
Women + Youth Empowerment

Crisis Pregnancy Advocacy*

Entrepreneurship

Social Media Marketing

Blogging As A Profession

Group Yoga Classes
*To host a post-abortion healing retreat click here.
FEATURED SPEAKING ENGAGEMENTS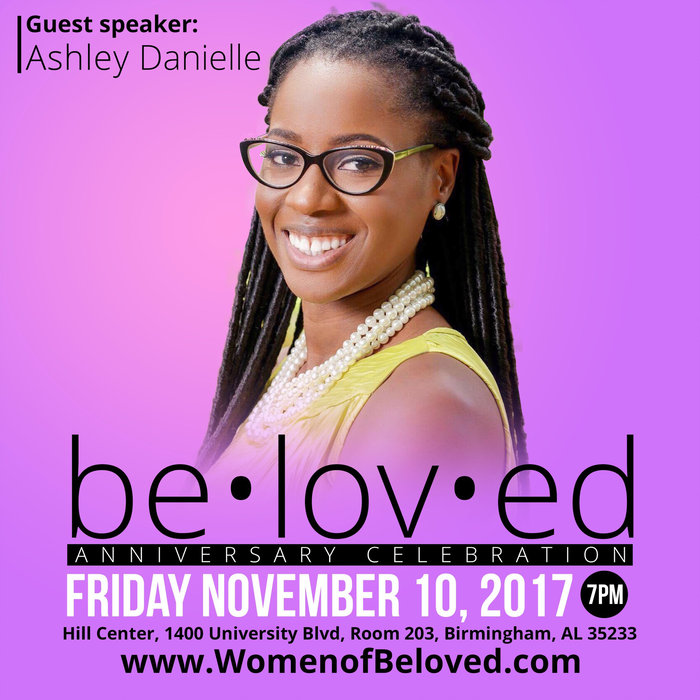 women of beloved 6th anniversary celebration - birmingham, al
Keynote
university of south alabama department of communication spring 2017 graduation reception - mobile, al
Honored Guest Speaker
OTHER RECENT SPEAKING ENGAGEMENTS
2015 Women Made Whole Conference - Montgomery, AL

2015 Unmentionables Web Series - Birmingham, AL

2016 Save The Storks Social Media Campaign

2016 Sanctity of Life Sunday: Mt. Hebron Church - Mobile, AL

2016 USA Mitchell College of Business: Class - Mobile, AL

2017 University of South Alabama Department of Communications Spring Graduation Celebration - Mobile, AL

2017 Women of Beloved Anniversary Celebration - Birmingham, AL

2017 USA Department of Communications: Class - Mobile AL

2018 Holy Yoga Morning Session at CORM Ghana - Ghana, West Africa

2018 Fearless Destiny - Los Angeles, CA

2019 Missouri State University: Education Recruitment Think Tank - Springfield, MO
Complete the form below to submit your speaker inquiry, and your organization will be contacted within 48 hours.
***Speaker kit available upon request.
I look forward to hearing from you soon!